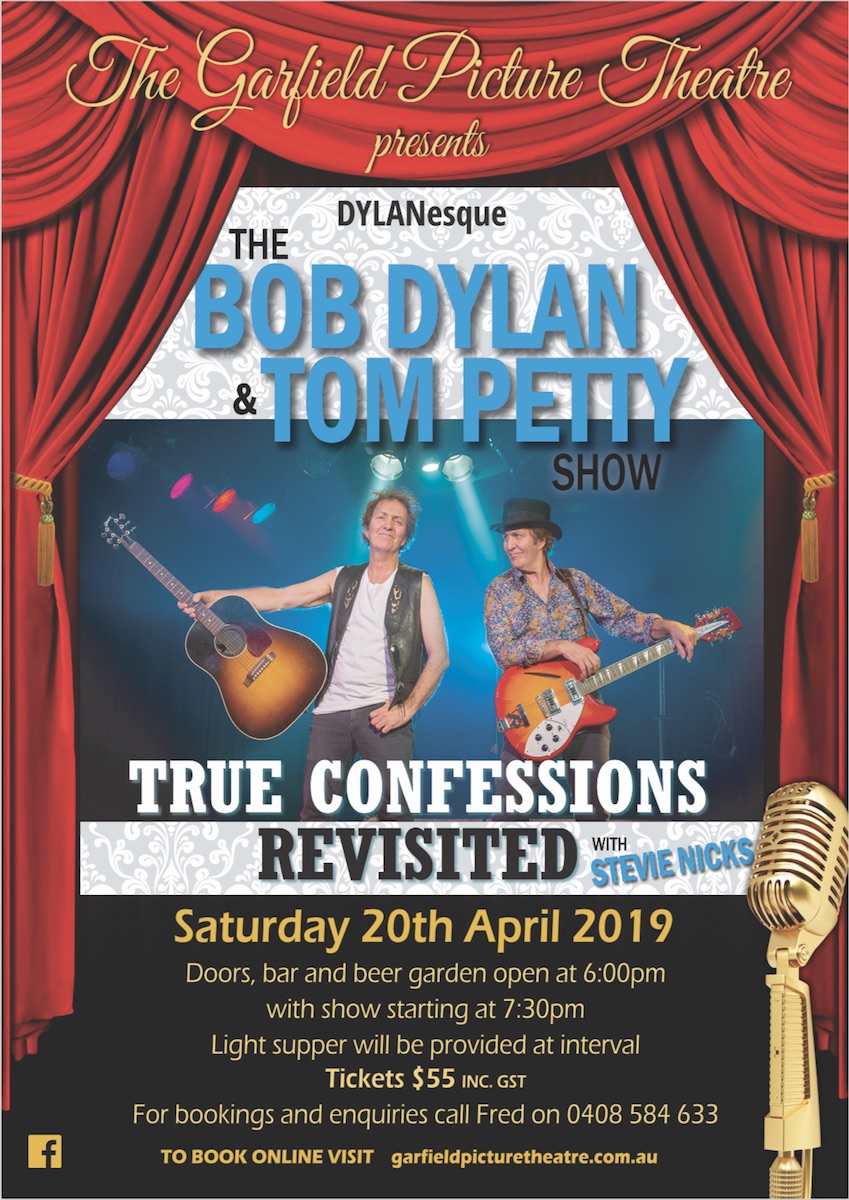 Sat 20 Apr : Show starts: 7.30pm
47-51 Nar Nar Goon-Longwarry Road, Garfield, VIC, 3814
Playing the legendary Garfield Picture Theatre for 1 night only – catch DYLANesque's new Tom Petty Bob Dylan show – True Confessions Revisited.
What a brilliant way to spend your Saturday night, enjoying supper beforehand at the beautifully restored picture theatre followed by a 2+hour narrated concert inspired by the 1986 tour when Dylan invited Tom Petty & the Heartbreakers to be his band, who in turn brought Stevie Nicks along to join them on stage.
Dylan has led an extraordinary life, and written some of the finest songs this century has heard.  But in 1986 he was about to go on tour and didn't have a band.  In a stroke of genius his promoted asked Tom Petty who was at his absolute height – and Tom replied he would only open for one man, and that man was Bob Dylan.
The stories between songs are entertaining and intriguing and the songs performed by Jenkins and his stellar band, including Naree Newman as the awesome Stevie Nicks, make for an amazing evening's entertainment.
Tickets are now on sale so grab your tickets early – they'd make a great Xmas present – and enjoy this extraordinary homage to Dylan, Tom Petty & Stevie.